Tastbare herinneringen; Nynke Koster over het werk van Do Ho Suh in opdracht van KunstHart.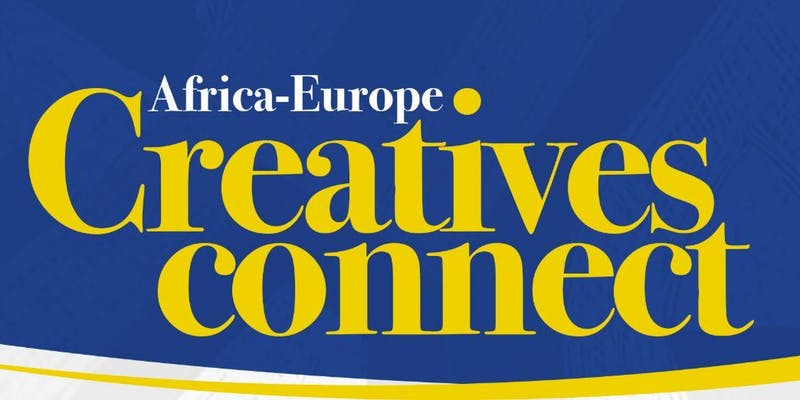 MAY 10 Lecture at Addis Ababa:
European Union endeavours to bridge people through art!
Following 'MAISHA', 'Africa-Europe Creatives Connect' will take place on 10 May, 2019. This one-day networking event will bring to Addis Ababa six accomplished European and African creatives to share their experiences with local talents. In hopes of inspiring the growing creative industry in the city, they will discuss important facets of art as it relates to social impact, authenticity, innovation and entrepreneurship. Film director Zeresenay Mehari from Ethiopia, sculptor Nynke Koster from The Netherlands and fashion designer Safietou Seck from Senegal are some of the creatives who will be speaking.
For more information click on the image.
My work is selected on the LXRY List 2019 top 10 promising artists of the Benelux
Nov 2018 - nynke koster & Dudok
It is a big honor to share that I am casting and 3Dscanning one of the most beautiful buildings in the Netherlands, the town hall of the city of Hilversum by the famous architect Dudok. On Saturday Dec 1st and you can be a part of it!

(Only in Dutch) Op zaterdag 1 december 2018 zal ontwerper Nynke Koster rubberafgietsels maken van het Raadhuis in Hilversum. (13:00- 17:00) Het Dudok Architectuur Centrum (DAC) gaf haar deze opdracht als startschot van een discussie over de toekomst(bestendigheid) van het Raadhuis. Op dinsdag 4 december 2018 zal zij de afgietsels weer verwijderen. Aansluitend organiseert het DAC een lezing door Koster (19:30) en een stadsgesprek over hoe het Raadhuis als monument en gesamtkunstwerk kan worden verduurzaamd, en hoe het tot inspiratie kan dienen voor een meer generiek monumentenbeleid. We nodigen iedereen uit die geïnteresseerd is in het energieneutraal maken van monumenten, zelf in een monument woont en wil weten welke verduurzamingsmogelijkheden er zijn, mee wil denken over hoe modernisering van monumenten en erfgoedwaarde samen gaan, om mee te praten in het Raadhuis zelf – het gebouw waarin al deze vragen samenkomen. Voor meer informatie neem contact op met het DAC of post@nynkekoster.com
Oct 2018 Object LP21- The New piece of the elements of time
Khepri won the audience award for beelden in leiden!
Every year, the audience award is announced on the last day of the open-air exhibition Beelden in Leiden. This year the award went to my work Khepri. The artwork is based on the Scarab amulet from the collection of Rijksmuseum Oudheden in Leiden. I want to thank everybody for voting on this special piece! It is my first work outside and in the public space!
Beelden in Leiden
Beautiful article in Beelden Magazine (Sculpture Magazine) about my work Khepri for Beelden in Leiden. Written by Marijke Jansen. (Only in Dutch)
pallas athena at the lumc hospital entrance in leiden
text by the curator Sandrine van Noort (only in Dutch) :
Verbinding met het verleden
Het verleden is actueel in de hedendaagse kunst. In een tijd waarin veranderingen snel gaan, zijn veel kunstenaars in staat die veranderingen te registreren en daarop te reageren. In hun analyse van het heden grijpen zij regelmatig terug op parallellen of analogieën uit het verleden. Door verbinding te leggen met het verleden hervinden kunstenaars hun hedendaagse positie.
De deelnemende kunstenaars onderzoeken verschillende concepten van tijd en putten hiervoor uit films, literatuur of kunst uit voorgaande eeuwen. Fragmenten hieruit verweven zij in eigen voorstellingen. De bereikbaarheid van steeds grotere databanken op internet speelt hierin een belangrijke rol.
Sporen van tijd
In de 19de eeuw werd de klassieke beeldhouwkunst op academies tot voorbeeld gesteld. Met de komst van de vroeg twintigste-eeuwse avant-gardes, zoals het Futurisme, De Stijl en het Russische constructivisme, werd het verleden juist afgezworen: alles moest anders op weg naar een nieuwe betere toekomst. Met het groeiend besef dat die nieuwe toekomst toch niet zo maakbaar is, werd in de postmoderne tijd opnieuw het verleden als 'beeldbank' gerehabiliteerd. Concepts of Time biedt een verzameling uiteenlopende interpretaties van sporen van tijd, materiaal uit de oertijd maar ook wat het verleden aan verbeelding heeft overgeleverd. Concepts of Time tussen feit – de teruggevonden objecten – en fictie – de interpretatie van de betekenis ervan. De deelnemende kunstenaars reflecteren op het verleden en gebruiken hedendaagse materialen om hun commentaar zichtbaar te maken.
Zij vragen onze aandacht voor de vergeten verhalen uit de geschiedenis die zij tastbaar maken in uiteenlopende werken. De werken bieden ruimte voor reflectie, herbezinning en verwondering over het verleden dat opnieuw actueel is.
Beelden in leiden 2018
The largest outdoor exhibition of young talented sculptures in the Netherlands presents 'Concepts of Time' this year.
Nynke Koster presents her first work outdoors and in the public space! On view until August 5 at the Hooglandsekerkgracht in Leiden.
great feature in the latest issue by damn magazine! jan-febr 2018
Elements of time bought by Tokyo Metropolitan Teien Art Museum !
After visiting my studio in the Netherlands last May, the Tokyo Metropolitan Teien Art Museum has bought 5 pieces of the Elements of time collection for their permanent collection in the museum. I am very honored and proud by their purchase. The Elements will be presented at the new group exhibition 'Decoration Never Dies, Anyway. Opening on November 18th. Together with the Elements I will fly to Tokyo to be present at this amazing new exhibition. Even better news to share is that I was invited to create a site specific work for the museum.
17-11 WOnderfull opening at Tokyo Teien Art Museum!
After a month of work in Tokyo I created this site specific work for the Teien Art Museum titled Oranda no kakehashi.
The piece gives my view on both the Dutch and the Japanse identity. It is based on Deshima, the artificial fan-shaped island in the port of Nagasaki that acted as the Dutch trading post in Japan from 1641 to 1859. The Japanese still credit the Dutch for opening the window to the Western world. The piece is presented in the former dining room op the prince of Japan.
2-9 I am currently working in Tokyo! from sept 1- 22 for the tokyo metropolitan art museum!
15 -9 Lecture at embassy of the netherlands in tokyo
Pre-event for the exhibition "Decoration never dies, anyway" at the Tokyo Metropolitan Teien Art Museum
Date: Friday 15th September 2017
Time: 19:00-20:30
Venue: Deshima Lounge, Embassy of the Kingdom of the Netherlands 3-6-3 Shibakoen, Minato-ku, Tokyo 105-0011
Language: English: Q&A consecutive interpretation possible if necessary
No entrance fee
Summary: Dutch artist Nynke Koster takes "molds" of interior pieces of historical buildings using silicone rubber and creates from them furniture / sculptures. Shifting the perspective and using unexpected material, a piece of "furniture" simultaneously serves as a functional object and a new autonomous work of art. This approach allows her to reinvigorate the decoration to a physical, tangible presence in space, and to re-appropriate the history of architecture with memories of those who once lived there. This year, she will participate in an upcoming group exhibition, Decoration never dies, anyway (November 18, 2017 to February 25, 2018) in the Tokyo Metropolitan Teien Art Museum, which is her very first in Japan. In September, she stays in Tokyo for three weeks creates a new site-specific work especially for this exhibition. On this opportunity, she will introduce her unique approach with her previous works and her ongoing project in Tokyo.
Attend?
Please use the following link to apply: LINK (google docs) (☜Click) Deadline for application is 13 September. However due to limitations in capacity of the venue, we might close the application before the deadline.
Inquiries about the exhibition: Ms. Tanaka, Tokyo Metropolitan Teien Art Museum tanaka@teien-art-museum.ne.jp
Inquiries about the Artist talk: Ms. Nakano, Netherlands Embassy Mariko.nakano@minbuza.nl
Design & Architecture auction at Tajan, 75008 Paris 01 June 2017 18h00 - art nouveau cabinet